The complete solution for tax consultants
Automated VAT in online trading
Mandates in online trading are among the fastest growing segments in tax advice. Due to a variety of special VAT regulations and the high number of transactions, these mandates often involve a high level of risk. The Taxdoo VAT dashboard provides all of your client's relevant VAT figures at a glance.
OUR SERVICES FOR TAX CONSULTANTS
DATEV EXPORT
With our DATEV export, transaction data can be automatically transferred from online view to financial accounting. The affected raw data is fully automated using the latest API technology in financial accounting and VAT on taxes.
Free Demo
MULTI-TENANCY
Taxdoo's VAT dashboard is multi-tenant capable. Different mandates can be conveniently viewed side by side within the scope of a single accountant account without having to log in and log out again.
Free Demo
PRINCIPLES FOR PROPER RECORDS AND REVISION PROOF DOCUMENTATION
Taxdoo follows the principles for proper records and revision proof documentation of all transactions by an online retailer.
Free Demo
VAT REGISTRATIONS
We support your clients in VAT registration for other EU countries with receipt of the tax number.
VAT RETURNS
Together with local tax consultants, we submit all VAT returns for your clients in the EU.
DOCUMENTATION OF SHIPMENTS
Processed sales and shipments as part of Fulfillment by Amazon (FBA).
DATA PROCESSING FOR DE
The transaction data relevant for Germany is also processed for VAT purposes.
DASHBOARD ACCESS FOR TAX ADVISORS
Your client can set up access to his VAT dashboard for you and your employees at no extra charge.
CONTACT PERSON FOR TAX CONSULTANTS
You can also contact Taxdoo directly if you have any questions, if the client requests.
DON'T MISS
ANY IMPORTANT UPDATES
In our newsletter we regularly update you at the intersection between digital economy and compliance.
Tanja Kröger & Kai Kröger
"Taxdoo is an important partner for us in our core area of e-commerce tax consulting. In particular, Taxdoo professionally handles the registration and the ongoing preparation of the EU VAT returns. Taxdoo answers all inquiries personally and promptly. In the area of VAT compliance Taxdoo is an indispensable partner at our side."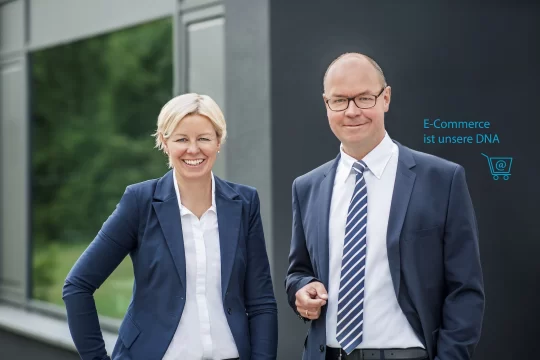 Tanja Kröger, Kai Kröger
Tax advisor, GTK Kröger Steuerberater PartGmbB,
www.steuerberaterecommerce.de
Büsra Karadag, Thomas Budzynski & Ann-Kathrin Kollenbroich
"E-commerce is teamwork. We at Ecovis know how valuable professional partners are. Taxdoo is the ultimate in the automation of VAT processes. Taxdoo opens a fast way to digital sales channels for our clients. All VAT obligations at home and abroad are fulfilled and we have room to advise our clients - a win-win situation".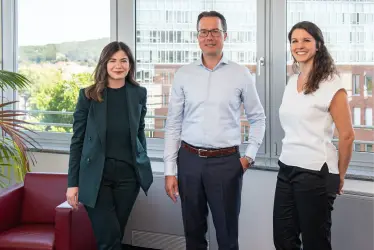 Büsra Karadag, Thomas Budzynski, Ann-Kathrin Kollenbroich
Ecovis KSO Treuhand & Steuerberatung, Düsseldorf
https://www.ecovis.com/duesseldorf-koeln/
Christian Deák
"The advising of mandates doing online business is very easy with Taxdoo. Using the DATEV export, all transaction data is automatically transferred to our financial accounting. All VAT returns in other EU countries can be taken care of on request. This enables me to focus on my actual core business."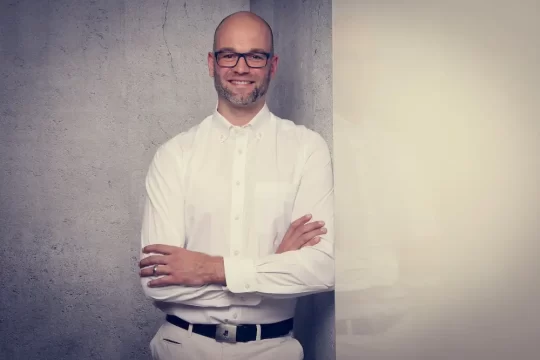 Christian Deák
Tax advisor, DHW Steuerberatungsgesellschaft mbH
www.dhw-stb.de