Taxdoo's VAT solution for Amazon sellers
Taxdoo helps Amazon-PAN-EU & CEE merchants automate all VAT processes in other EU countries – securely, efficiently, automatically.
Fulfillment by Amazon (FBA) stands for the takeover of the entire logistics including the processing of returns by Amazon. Almost every Amazon seller will be confronted whether they should activate Amazon PAN-EU or CEE in Seller Central. By activating and thus storing their goods in other EU countries, the stock is closer to the customer. Thus, with Amazon PAN-EU, online merchants of all sizes can tap into a market of many millions with shipping in the respective EU country at the push of a button. Nevertheless, Amazon sellers should definitely know their
VAT obligations
at home and abroad in order
to avoid financial risks
.
For more than 5 years now, the VAT processing of Amazon PAN-EU and CEE for Amazon and multichannel merchants has been one of our core products. Taxdoo automates all necessary VAT processes within the framework of Amazon FBA.
The Taxdoo advantage for Amazon sellers
Our Taxdoo software recognises your respective European VAT obligations in other EU countries and displays this information clearly in our customer dashboard. This includes, for example, all data for One Stop Shop reports (OSS), the distance selling threshold, the checking of VAT IDs or the use of foreign warehouses (e.g. within the framework of Amazon PAN-EU or CEE):
What Taxdoo can do for Amazon sellers:

Through our Amazon interface, your transaction data is automatically imported and aggregated on a regular basis. This is regardless of whether you handle shipping yourself or via the Amazon FBA program.

All collected transaction data – such as your sales, returns or shipments – are automatically evaluated for VAT purposes by our cloud-based software in order to determine the country-specific tax rates.

Submission in another EU country
On request, an export of the transaction data for the (import) One-Stop-Shop can be created. We can also help you take care of registrations and local VAT declarations in other EU countries and the UK.

The transaction data processed for VAT can be automatically transferred to the financial accounting.
With the entry into force of the VAT reform 2021, cross-border B2C sales can now be reported centrally and in a standardised manner via the One-Stop-Shop (OSS). 
However, all other transactions such as B2B sales or EU warehouse use (e.g. within the framework of Amazon PAN-EU or CEE) must still be reported locally. This creates the risk that transactions are not reported at all or even reported twice if the sales cannot be clearly identified and distinguished from each other. 
With Taxdoo you don't have to worry about this: We ensure that all your transactions are reported correctly – either via the OSS or via local reporting in the respective EU country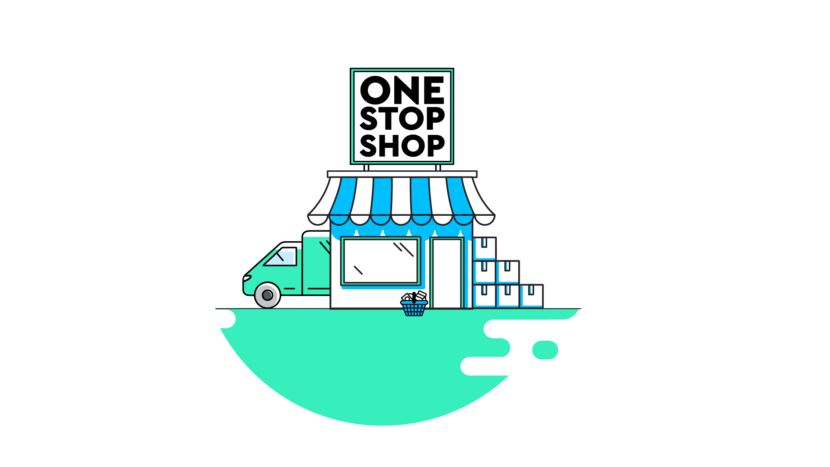 The right Taxdoo package for every online merchant