Taxdoo – EU-wide automated VAT solution
Wondering how to keep track of your Pan-European sales? Do you struggle to understand or respond to official letters from local tax authorities? With Taxdoo's automated VAT declarations and our EU-wide tax advisor network, these worries are a thing of the past!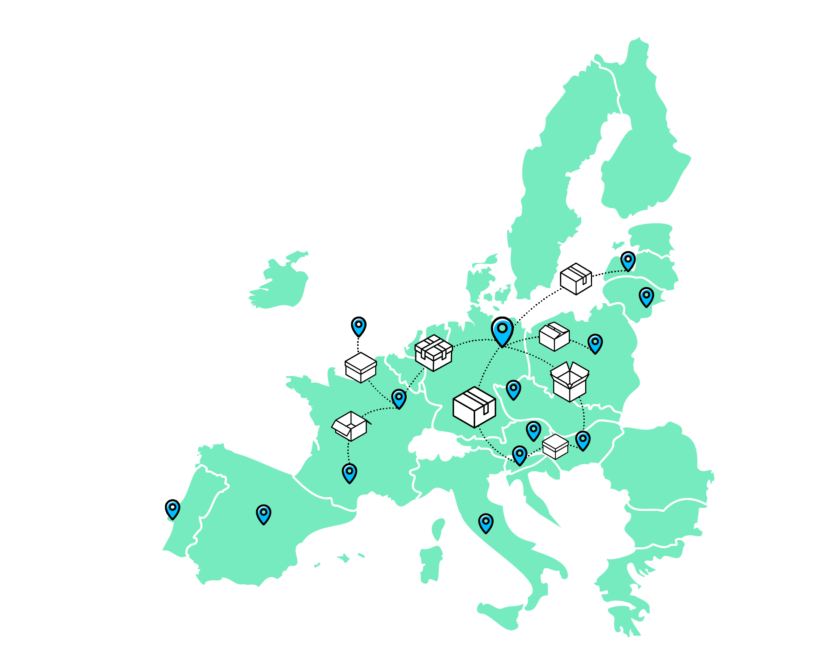 WE HANDLE YOUR LOCAL VAT FILINGS SO YOU CAN FOCUS ON GROWING YOUR BUSINESS
Amazon, Zalando and many other marketplaces make trading across Europe easier: Goods are stored across borders in fulfilment centres to be delivered even faster to the end customer. This also has the added benefit of low storage costs in the home country and other EU countries.

While this may seem uncomplicated at first glance, there are some added complexities from a VAT perspective.

With Taxdoo's automated VAT solution, these complexities can be handled correctly and more efficiently. We register you for VAT in the respective EU country and take care of communication with the local tax authorities. We offer this service free of charge with no Taxdoo related costs for VAT registration – i.e. applying for a tax number abroad.

After local registration what happens next? Taxdoo collects your transaction data from all marketplaces, ERP and shop systems used and automatically prepares it for VAT purposes – securely and reliably. With the help of our EU-wide tax advisor network, we ensure that your VAT declarations are submitted correctly and on time in the respective EU country.
Our all-in-one package for online merchants includes:

VAT recapitulative statement

Other VAT returns (e.g. SAF-T in Poland)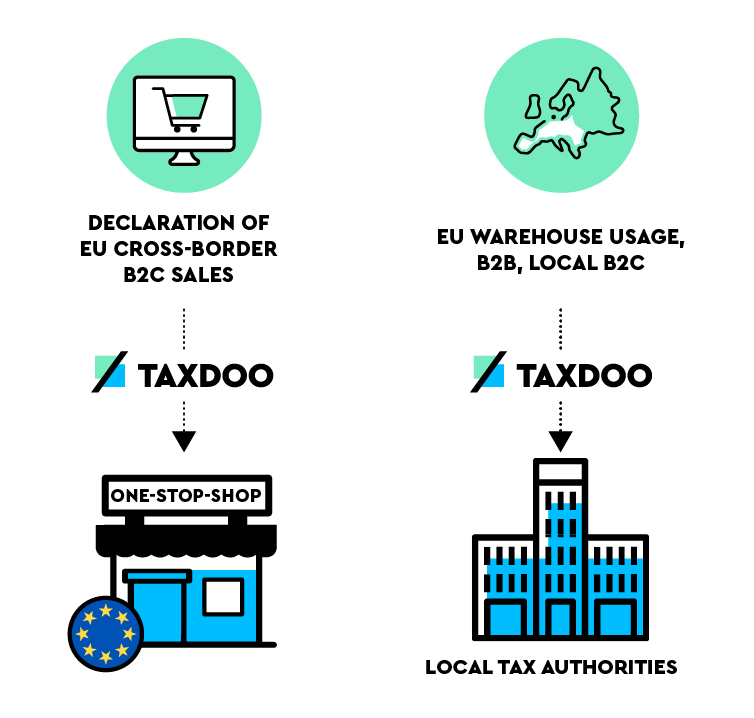 WHEN DO YOU NOT HAVE TO SUBMIT LOCAL REPORTS?
Since the One-Stop-Shop (OSS) comes into force in 2021, online merchants selling cross-border to end customers in the EU no longer need to register or submit local VAT returns in the respective EU country. These types of sales can be reported centrally via the OSS. However, online merchants who also use fulfilment structures in other EU countries face the challenge of having to separate their transaction data. What does this mean? There are some transactions – the distance sales – that can be reported through the OSS. While for some other transactions – e.g. local sales in other EU countries, movements of goods between fulfilment centres – you still need local registrations and reporting abroad. With Taxdoo you can sit back and relax because we take care of this for you. Taxdoo automatically recognises for each transaction where it has to be reported, when and how – and carries this out automatically. Two ways, one goal – with Taxdoo you have everything in view!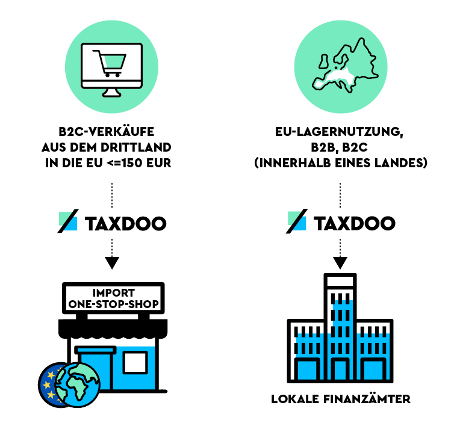 The right Taxdoo package for every online merchant